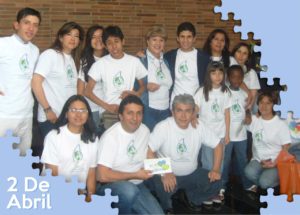 The Colombian Autism League -LICA- was born in 2009. Due to the life experience of the Castellanos Roncancio family with the diagnosis of autism of one of their children, Juan José.
Facing access and attitudinal barriers set the tone for starting this project and letting the community know what autism is. As well as evidencing the importance of public policies in Colombia so that they respond to the needs presented by all people with this condition and guarantee their fundamental rights.
We are an organization that understands diversity beyond diagnoses and is sure that the quality of life of a person with autism will depend on the opportunities that the state provides them on equal terms with other citizens.
People with autism, their parents, siblings, cousins, uncles, grandparents and caregivers know and experience the inequality of opportunities they face on a daily basis, so it is necessary as a family and community to know their strengths and needs, to provide them with the support and adjustments that they require, that allow them to enjoy the same possibilities of participation in the community.
That LICA is born from a family makes the value of the bond with the person with autism its number one pillar. For this reason, more than 11 years after its foundation, people with autism, their families and professionals committed to this cause have come together to work in the same direction. LICA, is today recognized by the Colombian State as a valid actor in the spaces for the construction of public policy for people with disabilities. It works in a network with family organizations at a national level, participates in and promotes research projects, and creates spaces for accompaniment and empowerment for people with autism and their families.
These achievements and recognizing people with autism as subjects of rights allow us to continue dreaming of a country that guarantees effective inclusion and their participation through their own voice.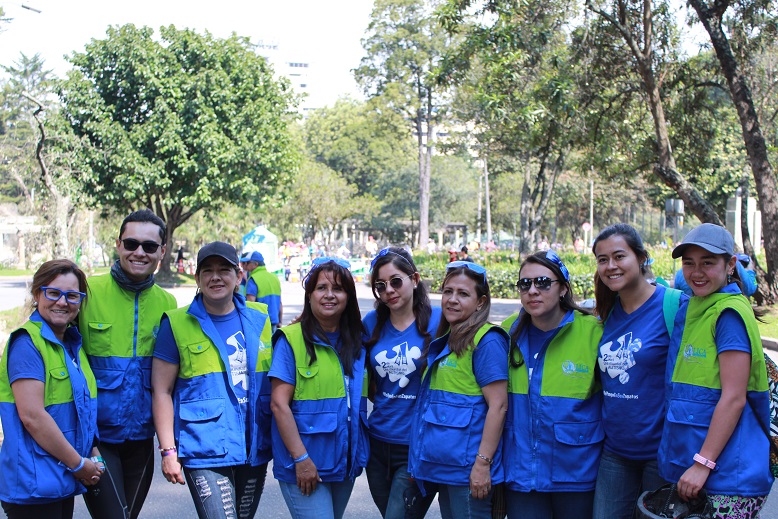 Nuestro propósito
Transformar prácticas e imaginarios alrededor del espectro autista en los ámbitos público y privado.
Mission
La Liga Colombiana Autismo acompaña a personas con autismo y sus familias, transfiere conocimiento, genera conciencia sobre el TEA y busca consolidar, a través de alianzas y un trabajo en red, la garantía de los derechos de este colectivo.
Vision
A 2026, la Liga Colombiana Autismo es una organización sostenible, consolidada como un colectivo y reconocida a nivel latinoamericano por ser un referente en el ejercicio de los derechos de las personas con espectro autista.
Our creed
We believe that people with autism spectrum need to know that we understand their way of relating to the world and from there, they will achieve their participation in society.
We believe in the strengths of people with autism spectrum and in their value as unique beings.
We believe that autistic spectrum people have the right to live fully and with quality of life, for this it is necessary to provide the adjustments and support they require.
We believe in the Colombian Autism League, in its mission, in the philosophical principles of its creation and in the function it performs to achieve the human development of autistic spectrum people.
We believe in the objectives of the League, and that the fulfillment of the same, will lead us to achieve the union of families and organizations that work for the rights of the population with autism spectrum.
We believe in the values of the League: respect, truth, equity and tolerance.
We believe in its most valuable resource, its staff, identified with the philosophy and institutional goals, committed, humane and supportive; highly qualified and responsible
We believe that with faith, perseverance and transparency we will achieve the success of our processes.
Our flag
The flag of the Colombian Autism League is made up of two horizontal stripes of equal size whose colors are distributed as follows: blue upper part; and its lower part green; in the center it bears the logo of the institution:
The color blue: Depth, loyalty, trust, wisdom, intelligence, faith, truth
The color green: Hope, harmony, growth, stability, resistance