Law 1996 replaces interdiction with support systems for decision-making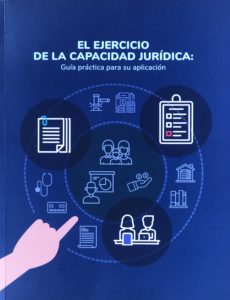 The convention on the rights of persons with disabilities in its article 12. Equal recognition as a person before the law, reaffirms that people with disabilities have the right to recognition of their legal personality in all aspects of their lives and on equal terms with other citizens; It also urges the States Parties to adopt appropriate measures, for access to the support they may need in the exercise of their legal capacity, likewise they must ensure that adequate and effective safeguards are provided, to prevent abuses in accordance with the international human rights law.
Colombia, as a party country that ratified the Convention on the rights of persons with disabilities through Law 1346 of 2009, among other regulations, promulgated Law 1996, on August 26, 2019. 
This is a significant advance for people with intellectual and psychosocial disabilities, as this law promotes decision-making with the support and adjustments they may require.   
Since 2015, Lica, representing the Community Node for Mental Health and Psychosocial Disability, has been part of the project "Support for decision-making and life in the community in Colombia (according to articles 12 and 19 of the CRPD)" , led by Asdown Colombia, with the participation of PAIIS (Action Program for Equality and Social Inclusion). One of the products of this project is the "Practical guide for the exercise of legal capacity", which proposes to us from the life experiences of people with intellectual and psychosocial disabilities, the change of paradigms in terms of legal capacity, as well as a model of decision-making with support. Check the document here.
We leave documents and consultation tools:
Decree 1429/2020 Formalization of support agreements and advance directives.
Guidelines and national protocol for the assessment of support
The exercise of legal capacity